ABX Tokens Now Available For Trade At Multiple Crypto Exchanges
---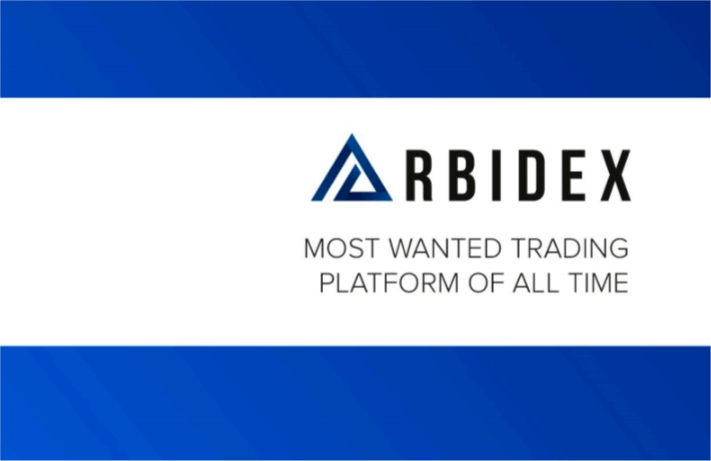 Arbidex – a new generation blockchain-powered trading platform that integrates crypto assets from multiple exchanges – has announced a number of long-awaited listings of their ABX token. The token is now available for trade at IDEX, Hotbit and Coinplace.
Arbidex product vision seeks to disrupt traditional crypto-exchange market deploying some promising features such as automated arbitrage and crypto-futures offerings, trade software license leasing and a hedging fund for non-traders. Arbidex aspires to minimize trading risks by accumulating liquidity from all major cryptocurrency exchanges and completely automate the arbitration process for the user. It is basically a trading platform able to analyze thousands of crypto-currency pairs and find most favorable ones making up to 2-3% revenue. ABX token is the fuel for Arbidex arbitrage that gives access to premium platform features, at the same time being an internal settlement facility with an integrated discount for Arbidex service and the right to participate in the platform development. Hence, ABX tokens holders will be receiving the enhanced platform functionality that allows them to make extra profits from trading and arbitrage transactions, as well as the opportunity to develop it together with us.
Hotbit is a long player on the exchange market with a user-friendly interface. Hotbit suggests fast withdrawals, competitive trading fees and no deposit fees and has a great mobile app. . We've partnered up with Hotbit to provide liquidity to the exchange, while Hotbit opened a corporate account for Arbidex with special benefits. Arbidex and Hotbit are soon to launch two campaigns to incentivize users and encourage cross-community references: 100 000 ABX total giveaway for new users, referrals and token deposits, as well as a net deposit competition based on the amount of ABX, ETH and BTC users, hold. ABX / BTC and ABX / ETH are already traded in top rising by volume.
By getting listed on IDEX, Arbidex is making the ABX-token available for trade at ABX/ETH currency pair. IDEX is an Ethereum-based decentralized exchange that features Ethereum and ERC20 token trading pairs.  The exchange employs smart contracts that allow users to manage their private keys and trade in a secure, peer-to-peer environment. Start trading ABX here: https://idex.market/eth/abx
By partnering up with Coinplace.pro, Arbidex is making the ABX-token available for trade at multiple crypto-currency pairs such as BTC and ETH, as well as fiat money. CoinPlace is one of the first platforms in the world for direct P2P trading of tokens and cryptocurrencies: with a couple of clicks bitcoins, ICO-tokens, and altcoins are available for trade without any intermediaries.  The platform allows payment services via credit cards, MoneyGram, Bank wire, SEPA, WeChat, Western Union, Webmoney, Qiwi, SWIFT, and much more. Crypto assets are available for trade at lower rates compared to other exchanges. Check out Coinplace.pro for ICO token purchases and listing on ICO and after ICO period. Start trading here: https://coinplace.pro/lots
Press and Media Inquiries:
Related links:
https://www.hotbit.io/exchange?symbol=ABX/BTC
https://www.hotbit.io/exchange?symbol=ABX/ETH
Disclaimer: This is a paid content placement. Cryptocurrencies are a risky asset class. Always do your own due diligence before buying any digital asset.
Host your press release on Coinivore click here.
---
You may also like