By Neenah Payne
Learning to buy bitcoin wasn't easy for me. I tried for several years to figure out how to get a "wallet" and nothing I saw made sense. This spring, I bought a book that was supposed to be a "Bitcoin Quick Start", but it didn't give me a clue about what to do first. So, in October, when a friend showed me how to get a "wallet" on Coinbase, it was a shock to discover how easy it is.
It was also a relief to learn that it is not necessary to buy a whole bitcoin – which costs over $19,000 at the time of this post. You can buy satoshis, one hundred millionth of a bitcoin (0.00000001 BTC) — the smallest unit of the bitcoin on the blockchain. So, one bitcoin is 100,000,000 satoshis. The unit was named for Satoshi Nakamoto who is credited with creating the blockchain and introducing bitcoin in 2009.
How and Where to Buy Your First Bitcoin
First, you need a "wallet" to buy, store, trade, and sell your bitcoins or other cryptocurrencies — and there are several kinds of wallets. Online exchanges offer hosted wallets that makes it easy for beginners to dip their toe into the Bitcoin world. It's best to start with an exchange wallet like Coinbase where it is easy to buy and store your first cryptocurrency. More advanced users protect their cryptocurrency with non-custodial software wallets or hardware wallets like Ledger.
According to market cap data, there are thousands of cryptocurrencies in circulation today, with a combined market cap of over $550 billion. A slew of cryptocurrency platforms support the exchange of digital currencies. These exchanges allow you to buy, store, sell, and trade cryptocurrencies — whether through fiat currencies like dollars, euros, or yen, or another cryptocurrency like bitcoin or ether. Less common cryptocurrencies, called altcoins, often must be traded against bitcoin and cannot be purchased with fiat currency. Since not every exchange supports every coin, many investors use more than one platform.
Some exchanges are better suited for less experienced traders and retail investors, while some are designed for institutions or full-time traders. The laws governing exchanges vary widely based on location and the types of services offered. Some exchanges are unregulated, some are not available to customers in certain countries, and all are vulnerable to an ever-changing regulatory environment.
American exchanges are subject to state-by-state regulations as well as federal guidelines. There is a dizzying array of offerings and options at exchanges. Each has a different fee structure, trading features, coins on offer, and security and insurance measures in place. This article reviews three exchanges that make is simple to buy your first cryptocurrency.
Three Best Cryptocurrency Exchanges For Beginners
The crypto market has been growing exponentially for the past few years, both in the USA and in the rest of the world, which is why finding the right cryptocurrency exchange can be an arduous task for novices and experienced traders alike. In the USA where there's a long list of available exchanges, it can be even harder to choose the right one. First, you have to check the number of supported currencies, trading pairs, and fees on the exchange. Then, you need to make sure the company invests in high-tech security methods and has a responsive support team.
The vast majority of the Bitcoin trading exchanges in the US and the UK require ID verification. Although verification, which can take up to a few days, might seem like a pain, it protects the exchange against all kinds of scams and money laundering. However, some exchanges will allow you to remain anonymous and still buy bitcoin. Different exchanges have different rates. You will be surprised how much you can save if you shop around. It's not uncommon for rates to fluctuate up to 10% and even higher in some instances.
Here are 3 of the best places to buy your first bitcoin or other cryptocurrencies:
Coinbase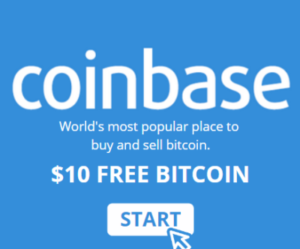 Coinbase, located in San Francisco, California, is the world's largest Bitcoin (BTC) broker. It is the most widely known and used cryptocurrency exchange in the United States. It is a fully regulated and licensed cryptocurrency exchange that was founded in 2012, not long after the introduction of bitcoin in 2009. Coinbase was one of the first exchanges to find mainstream popularity in the United States with 20 million accounts.
Coinbase is backed by trusted investors and used by millions of customers globally. The Coinbase platform makes it easy to securely buy, use, store, and trade digital currencies. You can purchase bitcoins and 30+ cryptocurrencies on Coinbase on a PC as well as on an iPhone or Android. You can easily sell your crypto and receive money directly into your bank account.
This level of trust ensures that Coinbase is the exchange of choice for most beginner cryptocurrency investors, and it features a simple design to accommodate this client base. Coinbase has a fantastic track record when it comes to security, with only 2% of its customers' funds held "online" at any one point. This makes Coinbase one of the safest exchanges.
Coinbase charges a fee of 1.49%-3.99% depending on the dollar value of the purchase. For example, a $1000 purchase of bitcoin will have a fee of $14.90. Coinbase's sister platform, Coinbase Pro, is intended for more advanced traders and has far lower fees per trade.
While the cryptocurrency industry has been fraught with fraudulent coins and shady exchanges, Coinbase has largely avoided any controversy. It offers an extremely easy-to-use exchange, greatly lowering the barrier to entry for cryptocurrency investment which is typically seen as confusing and convoluted.
Coinbase also offers insured custodial wallets for investors and traders to store their investments. These custodial accounts are very convenient for newer users. However, the insurance does not apply if you compromise your account.
In addition to bitcoin, Coinbase users can purchase bitcoin cash, ethereum, litecoin and many other coins. Coinbase supports customers in over 30 countries, including the United States, Europe (except Germany), UK, Singapore, Canada, and Australia.
Coinbase gives you a free 10$ sign-up bonus when you create an account and purchase your first $100 in Bitcoin (BTC). You can buy cryptocurrencies with a credit card, bank transfer, debit card, PayPal, SEPA transfer, and crypto. Using your bank account allows you to make larger purchases. However, purchases made through bank transfer can take up to five days to complete. Coinbase has high liquidity and buying limits and an "Instant Buy" option with a debit card. The amount you can buy with a debit card is more limited, but the funds show up faster.
In summary, the pros are that Coinbase has a good reputation, security, high trading volume, is beginner-friendly, has reasonable fees, and stored currency is covered by Coinbase insurance. It's easy for novice users to trade and buy bitcoin since Coinbase allows fiat currency trading. Cons are that your coins are held by a custodian under similar regulations to banks…which means they can be confiscated.
Changelly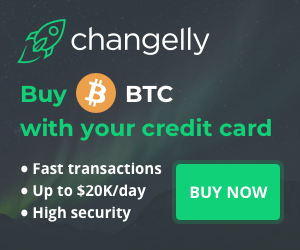 The majority of cryptocurrency exchanges have a mandatory KYC (Know Your Customer) check to identify and verify the identity of their customers. Among other personal details, users are required to provide a scanned copy of their government-issued ID. This could be a regular national ID, or a passport and/or driving license if they're registering on an international exchange.
However, there are thousands of traders around the world who prefer cryptocurrencies instead of fiat precisely because they want more privacy in their money transactions. In addition, some people don't like disclosing their identity to potentially vulnerable online platforms.
Changelly, a crypto swap exchange headquartered in Prague, Czech Republic, offers a rare service in the crypto space: fast and anonymous crypto-to-crypto transfers with no third party holding. Changelly allows you to sign up with just your email address. You don't even have to register or verify your identity. You can buy 150+ cryptocurrencies with a credit card or debit card and you can make up your own trading pairs with any of the cryptocurrency available.
Changelly is designed as a fast, discreet and efficient means for exchanging the coins in your private wallets. It provides 24/7 live-chat support. Another of the Changelly's benefits is that it has low trading fees – only a 0.5% fee.
Paxful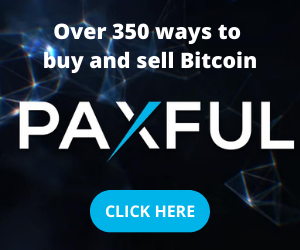 Paxful , also known as 'Bitcoin Uber', is a digital marketplace connecting Bitcoin buyers and sellers. It provides hundreds of payment methods and trading methods that are not available with competitors. Paxful allows you to sign up with just your email address. You will need an active email ID, have to create a password and username, and then confirm the registration link received in your given email.
There are over 350 methods to pay on Paxful in the categories of cash deposits, gift cards, online transfers, and credit or debit cards. Most importantly, if you select 'Gift Cards' as an option, Paxful doesn't require any ID. It's a great option for people who want to stay anonymous. However, other methods do prompt you to enter a valid ID.
Paxful comes with a robust support system that addresses most user concerns. You can get in touch with the support staff through multiple, easy-to-use options. The chat feature is available on the lower right-hand corner of the screen all through the browsing session. You can call Paxful at 1 (865) 272-9385 during office hours for prompt service. You can expect a quick response from help@paxful.com email support. If possible, use screenshots to narrate your problem in detail.
However, there are restrictions on areas that Paxful serves. For example, when I tried to sign up from New York, I got the following message:
"You are in a blocked jurisdiction. Paxful adheres with Office of Foreign Assets Control ("OFAC") blocked countries or territory and US regulations. You are currently visiting from a blocked state, country, or territory. Therefore, your access to Paxful.com and all its services is not available to you based on your location of US New York. Thank you for considering Paxful and we are sorry that we cannot service you at this point in time."
Both Changelly and Paxful require that you already have a cryptocurrency wallet to receive your purchased bitcoins. One of the best multicoin wallet apps is Jaxx. Be sure to follow the installation instructions, especially regarding writing down your secret seed phrase. That phrase is needed to restore your wallet if you lose it or your phone.
Quick links: