U.S. Congress Moves To Protect Certain Cryptocurrency From U.S. Government
Posted On August 28, 2017
---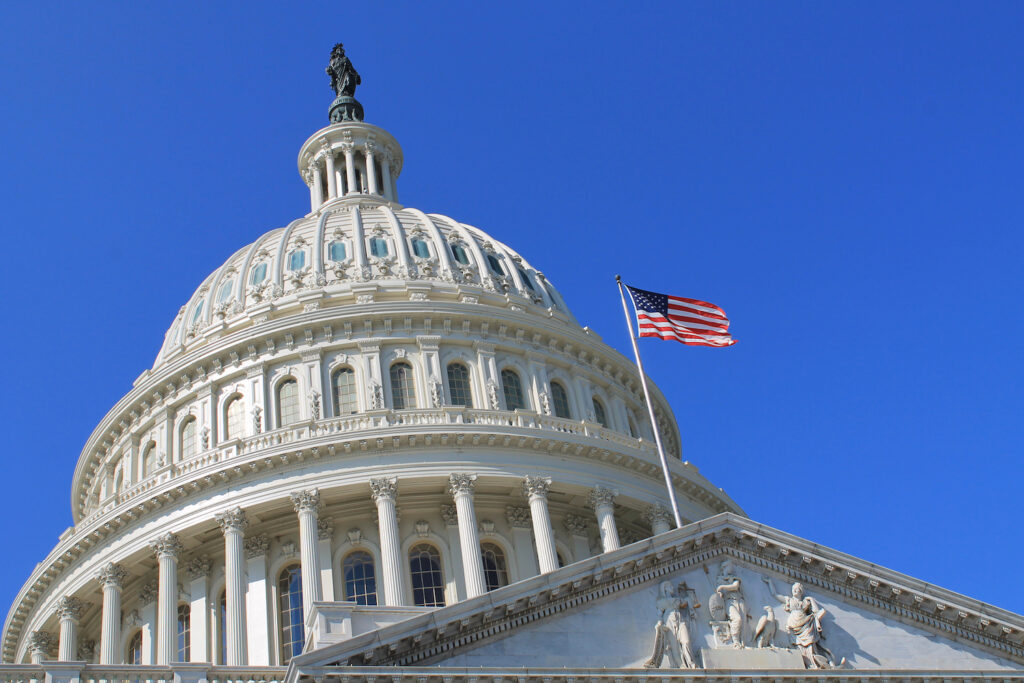 The Daily Caller reported that at least three members of the U.S. Congress are currently working on legislation that will aim to protect certain cryptocurrencies against government interference.
A source reportedly told the Daily Caller that at least one Republican member of the Senate and two Republican House members are working on the draft legislation. The three lawmakers involved in the bill asked not to be identified due to the nature and complexity of the proposal.
According to the source, there is an agenda to make digital currencies mainstream currencies and treat them like the U.S. dollar.
Further, there is an entity looking to issue a digital currency that is "compliant with anti-money laundering laws," the source stated.
"The center piece of the plan is to mainstream digital currency so it can be treated just like the American dollar. First, there is a new entity that is considering issuing a brand new digital currency that is compliant with anti-money laundering laws unlike any other in circulation."
Congress is seeking to protect certain cryptocurrencies that meet minimum conditions including – preventing the digital assets from being used by terrorists, drug traffickers, and others engaged in unlawful activity.
The legislation is expected to be introduced in early September after congressional recess.
"The law needs to be changed to protect digital currencies from federal government harassment to make sure that a complaint currency can be backed by value, the currency cannot be treated like a security or investment, and that transfers are protected against taxation. The bottom line is that Congress needs to remove all the obstacles to a vibrant digital currency that has voluntarily taken the initiative to keep the bad guys from using it," the source concluded.
Earlier this month U.S. President Donald Trump signed a new controversial foreign sanctions bill into law that that targeted cryptocurrencies and mandated for the foreign governments of Iran, Russia, and North Korea to monitor cryptocurrency circulations as a measure to combat "illicit finance trends" in an effort to "combat terrorism."
Last month the SEC issued a press release stating market participants that offer "Initial Coin Offerings" or "Token Sales" are subject to the requirements of federal securities laws and that they would have to register their digital assets as securities if they surpass $1 billion in net worth.
Wall St. tested the use of digital currency in a secret meeting during the middle of 2016 in April, so we are almost towards that "evolutionary step in replacing fiat" with a few more hurdles to face before we see cryptocurrency used as a common payment in the U.S.
Want an edge in the crypto markets? Subscribe to our free newsletter. Follow Coinivore on Facebook, at Twitter and Steemit.
---
You may also like