Bitcoin Trader Heads To Prison Despite Being Legally Compliant – Randall Lord Interview
Posted On August 29, 2017
---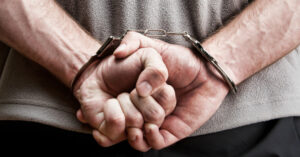 Libertarian Randall Lord shares lessons learned in his Bitcoin case, and vows to fight criminalization of crypto trading as he heads to prison despite not committing a crime.
Lord said he took steps to make sure he was legally compliant and tried to register with FinCEN (Financial Crimes Enforcement Network) as he was instructed by the exchange he was purchasing BTC from.
However, that registration didn't go through according to the exchange so he tried to register again.
"This time for whatever reason it got saved and they sent me a registration number and I thought everything was fine," Lord said.
At the state level, his business was legal since Bitcoin isn't classified as a currency since it's not issued by the government; but at the federal level is where he ran into problems. Yet the State still illegally prosecuted him absent of any law regulating Bitcoin.
Lord then pleaded guilty to running an "unlicensed money service business."
He contacted the office of Financial Institutions and asked them if he had to have a state license and they said that he was correct that "Bitcoin isn't a currency it doesn't meet the statute, therefore, its not regulated under their license."
Lord then tried to withdraw his plea and was denied by the courts citing that it would be "inconvenient to the court" to go to trial with the matter.
The Judge then gave Lord the harshest maximum sentence he could to make an example out of him.
"Anytime you allow a federal government or a government to redefine the terms and meanings of the words in their contract then you allow that government to have unlimited power and that's what happened here," Lord said.
You can watch the full interview with Lord below:
Facebook video:
https://www.facebook.com/ziocody/vide…
Related stories:
Lions Of Liberty
https://youtu.be/agDAd9S7hC4
CryptoInsider
https://cryptoinsider.com/feds-conven…
steemit.com/bitcoin
https://tinyurl.com/LordBitcoin
Help Lord
https://fundly.com/lord-legal-defense…
Candidate Lord
https://youtu.be/YCvIb0iAsAY
Department of Justice news release:
https://www.justice.gov/usao-wdla/pr/former-shreveport-chiropractor-son-plead-guilty-operating-illegal-bitcoin-exchange
IRS on Virtual Currency
https://www.irs.gov/uac/newsroom/irs-…
Reddit Post
https://www.reddit.com/r/Libertarian/…
Think Liberty TV
https://youtu.be/I9KBYVVoPw4
---
You may also like