Japan's SBI to Launch Digital Currency For Instantaneous Cheap Payments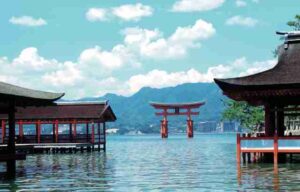 A Japanese financial services group has drawn up plans to issue its own tradeable digital currency to be used for payments and instant P2P transfers.
Japan's SBI Holdings, a major financial services group previously invested in digital currencies and blockchain technology via Ripple.
Now the group plans to issue its own digital currency for payments. Additionally, according to Nikkei, the financial group's digital token will also be tradeable for Japanese yen and will be based on blockchain technology.
The digital currency will enable consumers to make payments at stores instantaneously and can also be used to make peer-to-peer transactions have a lower cost compared to existing methods including credit cards.
SBI's digital currency will reportedly maintain a stable exchange rate with the Japanese yen. SBI's employees will begin testing the digital currency at stores near the company's Tokyo headquarters next year.
This comes after Japan just issued the approval for eleven Japanese cryptocurrency exchanges to operate in the country.
An April bill that recognized Bitcoin as legal tender and eliminated the consumption tax on purchases at cryptocurrency exchanges.
Following legalization, Bitcoin adoption has surged within Japan, and the country has become a safe haven for Asia's crypto investors in the wake of China's ICO and Bitcoin exchange ban.
Japan is really starting to embrace cryptocurrency and the blockchain technology as it continues implementation to be one of the first to push towards a digital futuristic society.
Want an edge in the crypto markets? Subscribe to our free newsletter. Follow Coinivore on Facebook, at Twitter and Steemit.