Largest U.S. Gathering of FinTech Disruptors Meet This Weekend at LA Crypto Invest Summit
---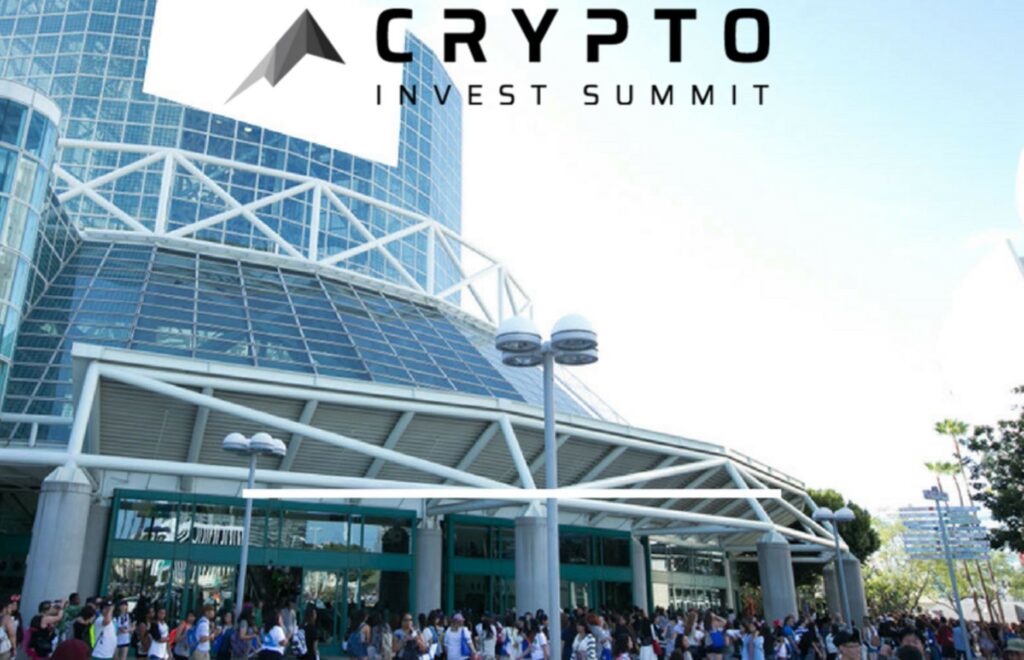 The Los Angeles Convention Center will welcome the largest U.S. gathering of blockchain and cryptocurrency investors, entrepreneurs and FinTech companies to its venue starting on April 30th to May 2nd at the Crypto Invest Summit.
More than 4,500 entrepreneurs, investors, venture capitalists, and broker-dealers have pre-registered to attend the two-and-a-half-day event that will feature 100 speakers in the blockchain space and a sold-out ICO offering stage.
Interest in the blockchain, Bitcoin and cryptocurrency has risen to an all-time high, which may be why companies like Summit Gold Sponsor American Airlines, to Summit speaker and Olympic Medalist Apolo Ohno are getting into the game.
The Summit will feature two stages with presentations, ICO idea offerings, educational panels, and chats with the who's who of the cryptosphere.
Announced speakers include entrepreneur Vinny Lingham, Baron Davis,  Matt Sorum, and Tim Draper, just to name a few with over 100+ world-class speakers lined up for the entirety of the event.
CNBC "Crypto Trader" host Ran Neu-Ner will broadcast live on stage and feature special guests to be announced according to the event page.
Over 30 ICOs will pitch their offerings to potential investors, actively looking for opportunities on a sold-out stage. Attendees will be able to network at the Summit opening party on day one, as well as at the expo floor party on day two where attendees will be able to interact with more than 70 exhibitors, according to the website and Twitter account for the event.
Update: All #ICO pitch slots are sold out.

We're excited to have over 30 ICOs from around the world pitch at the summit.https://t.co/Kepz8RYQfh

— Crypto Invest Summit (@cryptoinvestsmt) April 16, 2018
The Summit's title sponsor is Hedera Hashgraph, a blockchain distributed ledger company. Gold sponsors are American Airlines, Dream Team, Spice Venture Capital, Emotiq, Securitize, and Park Capital. Silver Sponsors for the event include Abra, Egretia, Merculet, MG Capital, iHouse.com, Hybridblock.
The Crypto Invest Summit is organized and hosted by @AlonGoren, and @JosefHolm, founder of Krowdster.co, the first do-it-yourself crowdfunding marketing, and PR SaaS.
The Crypto Invest Summit is the biggest investment conference and expo for ICOs, blockchain technology and cryptocurrencies on the West Coast.
For tickets, you can click here.
---