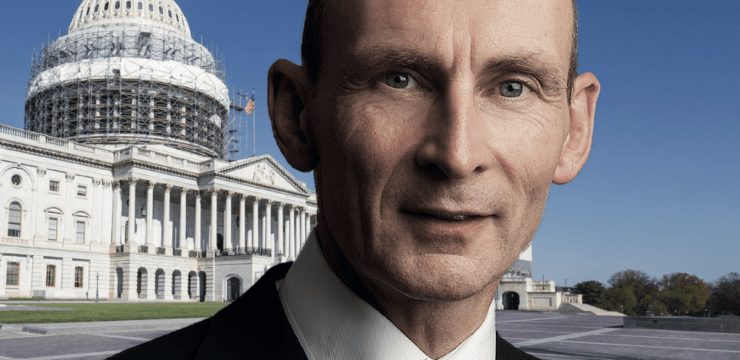 Ethereum could rise fourfold to $2,500 setting a record this year, a financial consulting firm has predicted.
"The price of Ethereum is predicted to increase significantly this year, and could hit $2,500 by the end of 2018 with a further increase by 2019 and 2020," Nigel Green, founder and CEO of deVere Group, stated in an email to MarketWatch.
Green attributed the upswing in the markets to three key drivers. The first being that more platforms are using Ethereum for trading. Secondly, Ethereum contracts are expanding. Thirdly, the decentralization of cloud computing for Ethereum.
Green further expressed that regulation in the cryptocurrency sector is inevitable, which points to greater investor protection and long-term market confidence. Ethereum has emerged as the digital currency of choice for new token issuers due to its efficiency and flexibility. The average transaction processing time on Ethereum is about 14 seconds, compared to Bitcoin, which can be as long as 10 minutes for just one transaction.
Green has been bullish on cryptocurrency in general.
"Most major cryptocurrencies have been posting big gains over the last Green stated on his company's website on Wednesday. "Current market activity indicates that the major cryptocurrencies are set for another considerable surge in prices gains in the near future."

"What's fueling this current rally in crypto prices? There are several key motivators," he said. "These include the growing integration with and adoption by major banks and other financial institutions."

Green said 20 percent of all financial firms, ranging from hedge funds to banking giants, are now considering trading digital currencies in the 12 months, according to a new Thomson Reuters survey.

"Another key reason for the rally is that there's a growing awareness of the need and demand for digital, global currencies in a digitalized, globalized world," he said.
Although Ethereum hasn't been without its bugs, recently it was discovered that some ETH contracts were exploitable by two separate methods which allowed an attacker to compromise the contract by allowing them to generate a nearly unlimited amount of tokens from a vulnerable ERC20 token contract.
The world's second-largest market cap in cryptocurrency Ethereum is currently evaluated at $67,900,471,300 out of a total market value of [FIAT: $431,608,197,884.]
Ethereum is currently trading at [FIAT: $684.85] while Bitcoin is trading at [FIAT: $9,361.53] according to Coin Market Cap at the time of this report.
Want an edge in the crypto markets? Subscribe to our free newsletter. Follow Coinivore on Facebook, at Twitter and Steemit.