Coinbase Opens Japan Branch And Applies For U.S. SEC Broker Licenses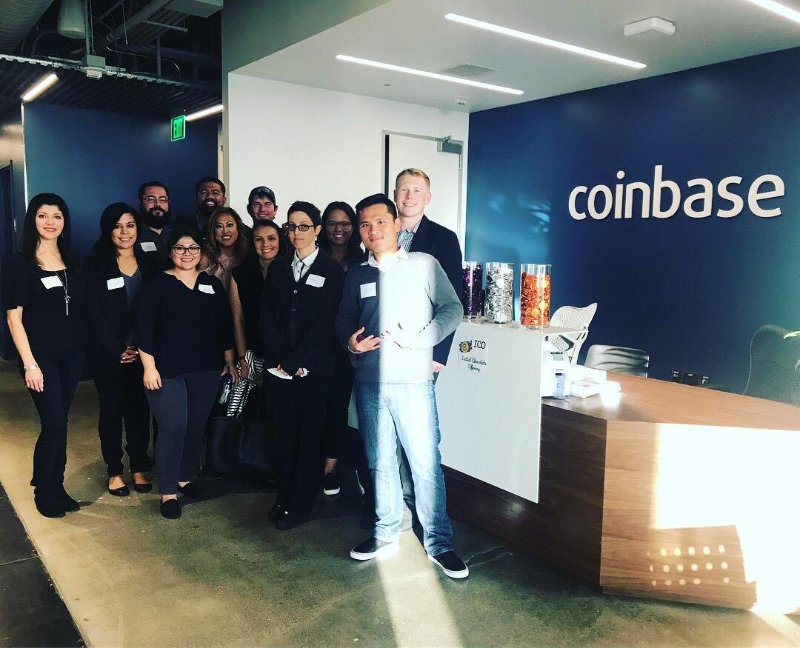 Cryptocurrency brokerage giant Coinbase on Wednesday announced that it is "on track" to register with the U.S. Securities and Exchange Commission (SEC) as a broker-dealer, a move which would allow the company to list cryptoassets that the agency deems to be securities.
In a statement released by Coinbase President and COO Asiff Hirji, Coinbase revealed that it has acquired a broker-dealer license, an alternative trading system (ATS), and a registered investment advisor (RIA) license — pending regulatory approval. Coinbase will begin operating as a broker-dealer under the oversight of the SEC and Financial Industry Regulatory Authority (FINRA).
SEC Chairman Jay Clayton has said that cryptocurrencies designed to replace sovereign fiat currencies — Bitcoin, for instance — are not subject to securities laws, but there has been debate about whether other cryptocurrencies, such as ICO tokens, should be classified differently. The SEC has said that nearly every initial coin offering (ICO) token that it has encountered is a security under federal guidelines.
In previous statements, Hirji has said that the four digital assets listed on the Coinbase platform — Bitcoin, Ether, Bitcoin Cash, and Litecoin — were the only ones the company was comfortable supporting, given the ever-evolving regulatory climate in the US.
Operating as a broker-dealer would greatly expand the list of assets that the company could list. With many speculating that NEO could be Coinbase's next asset it will list.
Hirji wrote:
"There are now many types of blockchain-based digital assets, from cryptocurrencies to security tokens to collectibles. In the United States, some of these assets will be subject to SEC oversight. With this in mind, securing these licenses will bring us a step closer to our goal, which is to be the most trusted way for our customers to buy, sell, and use many different types of crypto assets."
As part of securing the licenses, Coinbase acquired three companies holding various federal licenses: Keystone Capital Corp., Venovate Marketplace, Inc., and Digital Wealth LLC. Keystone and Venovate are each registered with the SEC and FINRA as broker-dealers, while Digital Wealth has an RIA license from the SEC. Further, Venovate also has a license to operate as an ATS.
Earlier this year, Coinbase was ordered under court order to cooperate with U.S. tax authorities and turn over thousands of its customers' names and personal information to the U.S. Internal Revenue Service (IRS) in an effort for the agency to collect taxes from its users.
Coinbase of late has been very active creating new companies and expanding their already existing business.
In February Coinbase launched a new Commerce service self-titled Coinbase Commerce to help online merchants handle payments in four leading cryptocurrencies – BTC, ETH, Bitcoin Cash, and LTC.
Then in April, Coinbase acquired Earn.com, a website that lets users get paid in cryptocurrency for answering emails and completing tasks as part of an acquisition deal.
Recently, Coinbase opened up a new branch in Japan, with a presence in 32 countries already, U.S. cryptocurrency exchange Coinbase is expanding into one of the world's biggest cryptocurrency markets.
In an announcement on Monday, the San Francisco-based company confirmed the launch of another office in Japan and its plan to work "hand-in-hand" with the country's Financial Services Agency (FSA),  financial regulator, to ensure compliance with local laws.
"As in other markets, we plan to take a deliberate approach to our rollout in Japan, which means working hand-in-hand with the Japanese FSA to ensure compliance with local laws at every stage," Coinbase wrote.
Coinbase reportedly made $1 billion in revenue last year, according to Recode, and the cryptocurrency exchange claims to have served over 10 million users on its platform.
As Coinivore reported, the U.S. Securities and Exchange Commission will hold a meeting in Atlanta this year on June 13th at Georgia State University where SEC commissioners will speak at the Investor Conference.
Bitcoin is currently trading at [FIAT: $7,700.33] according to Coin Market Cap at the time of this report.
Want an edge in the crypto markets? Subscribe to our free newsletter. Follow Coinivore on Facebook, at Twitter and Steemit.