EOS Blockchain Was Shortly Halted And Restarted After A Major Bug
---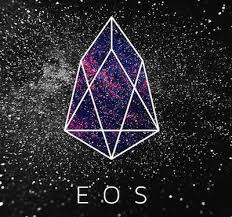 On June 16th the EOS blockchain was shortly suspended after an apparent bug in its mainnet software caused the network to pause abruptly. Since then the EOS mainnet has been restarted, no further issues have been reported at the time of this report.
At 09:56 UTC (1 hour ago) we had an alert with transactions frozen on the EOS network globally. All the BPs are aware. We are all on a call with the other BPs to identify and resolve this issue. No timelines yet. #eosio #mainnet

— EOS Authority (@EOSauthority) June 16, 2018
According to a post from EOS New York published on behalf of the top 21 block producers and standby nodes, the mainnet unexpectedly paused at 9:56 UTC. Then block producers initiated a conference call to identify and discuss the issue. At 10:57 UTC, standby block producers turned off their nodes and backed up blockchain data to help ensure no network history would be lost.
Developers identified the issue at 13:02 UTC, and an update was posted on the EOS Mainnet Updates Telegram channel stating that EOS creator Block.one is developing a software patch to fix the underlying problem.
"Root cause was due to how deferred transactions were handled. Fix is being released shortly by BlockOne."
That software release was assigned under version 1.0.5 and will introduce a nodes fix. EOS block producers upgraded their nodes, and blocks were replayed until the last irreversible block — 1027597, according to CryptoLions.io.
The EOS network was only just activated on June 14th, and this network blunder came less than 48 hours after the blockchain went live. EOS is now live once again, the developers noted the speedy fix by Block One stating the issue was resolved immediately in just a few hours. Further stating that no data that was confirmed on the blockchain (irreversible) was lost during the network reset.
Code issue identified and fixed by Block One immediately. All block producers are updating their server nodes and we should be able to restart the chain. No confirmed (irreversible) transactions will be lost. #mainnet #eosio

— EOS Authority (@EOSauthority) June 16, 2018
Blockchain development firm Block.one, which raised $4 billion to fund the development of the first version of the EOSIO software but did not participate in the mainnet launch, congratulated the community in a statement.
"We are witnesses to history," wrote the firm, which owns 10 percent of the 1 billion circulating EOS tokens. "Never before has a decentralized network of this size and scale been launched in such a short time."
In early June the internal email system of the parent company of EOS ICO, Block.one was compromised by anonymous online scammers and then the scammers sent messages to the investors of EOS, Coinivore reported.
This means some of the $4 billion of a year-long ICO by EOS won't ever reach its destination to fund the development of new blockchain software by a startup called Block.one.
The hackers allegedly made use of the compromised email platform, which was powered by the cloud software provider, Zendesk. After Zendesk was compromised, the hackers sent out spoofed phishing emails to a fraudulent EOS website under the domain name of "https://xn--es-8bb.com" which web browsers would translate to eȯs.com.
This also comes after several major security flaws were discovered in the EOS blockchain prior to its mainnet launch,  some of which can be exploited by hackers to remotely execute arbitrary code on EOS nodes, SC Magazine UK reported.
The RCE (remote code execution) flaw was discovered by Chinese security researchers at Qihoo 360—Yuki Chen of Vulcan team and Zhiniang Peng of Core security team—the vulnerability is a buffer out-of-bounds write issue which resides in the function used by nodes server to parse contracts.
According to research from six independent snapshots of EOS ownership, it was revealed that only ten addresses hold almost 50% of the total supply. Almost 500 million EOS tokens equating to 49.67% of the total 1 billion supplied are held in 10 addresses. The company behind the EOS ICO, Block.one, holds 100 million tokens, or 10% of the total.
EOS is currently trading at [FIAT: $10.53] while Bitcoin is trading at [FIAT: $6,529.82] according to Coin Market Cap at the time of this report.
---
You may also like