Akon Plans To Launch AKoin And A Crypto City "Real-Life Wakanda" In Africa
---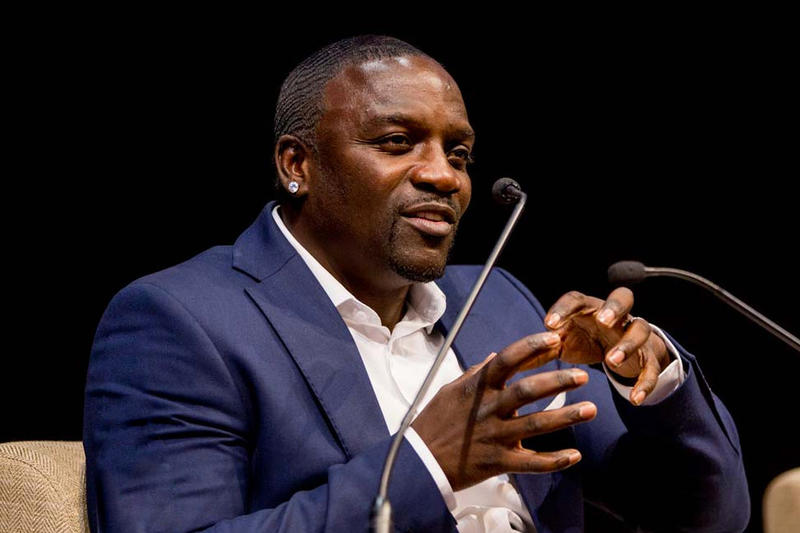 Akon wants to use cryptocurrency to create a "real-life Wakanda" in Africa and launch his own cryptocurrency as the central form of exchange, to help Africa's economy and bring the nation and its people out of poverty, PageSix reported.
Akon, is launching his own cryptocurrency token called AKoin. The stated purpose of the project is to build a futuristic city in Senegal that is meant to be a "real-life Wakanda", referring to the fictional highly technologically advanced African nation featured in the recent Black Panther movie.
Speaking on a panel at Cannes Lions International Festival of Creativity, at "Branding Africa: Blockchain, Entrepreneurship and Empowering the Future," Akon explained:
"I think that blockchain and crypto could be the savior for Africa in many ways because it brings the power back to the people and brings the security back into the currency system. It also allows the people to utilize it in ways where they can advance themselves and not allow the government to do those things that are keeping them down."
According to the project's website, the "100% crypto-based" Akon Crypto City is being built on 2,000 acres of land gifted to Akon from the President of Senegal. It's within 5 minutes of the new international airport, close to the coast and a short drive from Dakar, the capital city of Senegal.
The website further shows a mock-up image of an app that would handle AKoin withdrawals, deposits, and transfers, along with financial services like micro-loans, and social media outlets and user-generated content. The system sounds something like what's being planned in the Marshall Islands, where the government signed a law replacing the US dollar with its own sovereign cryptocurrency earlier in 2018.
The AKoin site calls for investors and entrepreneurs to get involved both in the cryptocurrency project and in building the city itself:
"Parallel to AKoin being established as stable currency alternative throughout Africa — and fueling entrepreneurship — Akon Crypto City is in development and has opportunities for crypto experiences to be painted throughout this one of kind city; a never before opportunity [sic] for brands, businesses and high-profile individuals to do amazing things in this closed environment, welcoming anyone looking to step into the future."
It's worth noting Akon's charity Akon Lighting Africa, which helps arrange financing for solar panels and small-scale lighting projects, is a similarly ambitious project that spread to 17 African nations in its first two years of operation and currently claims operations in 25 countries. The organization has won awards, earned UN recognition, and made news last year by securing a $1 billion credit line from China.
Akon also expressed an interest in running for U.S. president in 2020 against Kanye West and current sitting President Donald Trump.
Bitcoin is currently trading at [FIAT: $6,725.85]  down -0.98% according to Coin Market Cap at the time of this report.
Want an edge in the crypto markets? Subscribe to our free newsletter. Follow Coinivore on Facebook, at Twitter and Steemit.
---
You may also like