The Future Of Money: U.S. Holds Two Important Congressional Hearings On Cryptocurrency In The Same Day
---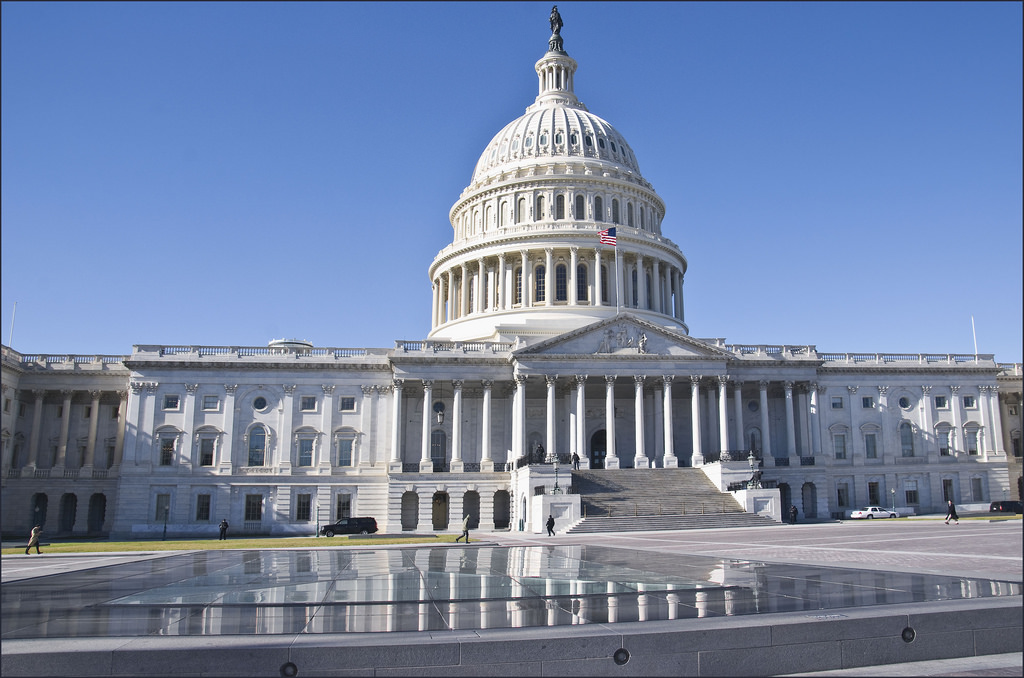 A congressional hearing before the U.S. House Committee on Agriculture yesterday entitled "Cryptocurrencies: Oversight of New Assets in the Digital Age", for the most part, was positive towards the impact that cryptocurrency and digital assets can have for the economy and future. While a second hearing on cryptocurrency titled "The Future Of Money" was also scheduled for the same day discussing its potential to replace fiat currencies.
The first hearing held at 10 a.m. included academics, engineers, and entrepreneurs in the cryptocurrency industry; a few of those are below.
Mr. Joshua Fairfield, William Donald Bain Family Professor of Law, Washington and Lee University School of Law, Staunton, VA
Ms. Amber Baldet, Co-Founder and CEO, Clovyr, New York, NY
Mr. Scott Kupor, Managing Partner, Andreessen Horowitz, Menlo Park, CA
Mr. Daniel Gorfine, Director, LabCFTC and Chief Innovation Officer, CFTC, Washington, DC
The Honorable Gary Gensler, Senior Lecturer, MIT Sloan School of Management, Brooklandville, MD
Mr. Lowell Ness, Managing Partner, Perkins Coie LLP, Palo Alto, CA
The recent indictments of 12 Russia-linked hackers related to their alleged involvement in the 2016 U.S. elections were brought up. Bitcoin was mentioned as the means the hackers used to fund their alleged activities and whether this helped hide their identities.
However, committee members were informed that Bitcoin's public ledger is what ultimately allowed investigators to pinpoint the movement of funds expressing it was much easier to track than cash. The committee chairman, Michael Conaway, said, "As long as stupid criminals keep using Bitcoin, that'd be great."
Congressman Brad Sherman is no stranger to controversial statements on cryptocurrencies– back in March he called them "a crock" – and during the Wednesday hearing of a subcommittee for the House of Representatives Financial Services Committee, he went so far as to advocate keeping Americans out of the market entirely.
"We should prohibit U.S. persons from buying or mining cryptocurrencies," the California Democrat said. He added that, beyond cryptocurrencies being potentially used as a form of money in the future, it can currently be used by tax evaders and rogue states seeking to bypass U.S. sanctions.
One of the panelists, Norbert Michel, director for the Center for Data Analysis at the Heritage Foundation, pushed back against the idea that criminal use should define cryptocurrencies as a whole.
Michel told the subcommittee:
"Yes it is true that criminals have used bitcoin, but it's also true that criminals have used airplanes, computers and automobiles. We shouldn't criminalize any of those instruments simply because criminals used them."
"Those components I believe are the main barriers to widespread adoption in the U.S," he added.
Much of the hearing revolved around general monetary policy and history of cryptocurrency and what regulations should be implemented, as well as what the future holds with cryptocurrency.
With numerous experts on the panel, the discussion went into much more detail than previous hearings, like the ones that took place with the SEC.
Amber Baldet made a good case for current blockchain technology as an early open framework built on open-source technology, much like the infrastructure of the Internet. In its early state currently, blockchain technology has the potential to grow into new, foundational technologies like the SMTP email protocol. Baldet thus recommended a sensible and moderate regulation.
Baldet said, "the committee can take a more proactive approach to regulation" as a means to support a blockchain becoming a global infrastructure, as the United States did with the internet. This is in contrast to "reactionary" regulations.
The hearing was cut short due to a voting session scheduled by the House committee but they noted that they needed to "revisit" the topic again soon.
You can watch the full first hearing below.
https://www.youtube.com/watch?v=_O9s4fuzvbQ
Meanwhile, the House of Representatives met to deliberate on the future of cryptocurrencies titled "The Future Of Money", only a few hours later at 2 p.m. to determine whether they can eventually usurp fiat currencies as the preferred monetary system. The legislators also discussed the potential use cases for virtual money, both locally and globally.
The two hearings address three key problems – lack of knowledge about cryptocurrency by lawmakers, evaluating the promise of digital assets, and examining regulatory problems facing this nascent asset class.
In March, Congress released a joint economic report praising Bitcoin and cryptocurrency. The massive document dedicated an entire chapter to crypto, noting that blockchain looks like the "new internet, and cryptocurrencies could outshine government fiat."
"Some critics of currencies controlled by government fiat welcome cryptocurrencies because their supply is preprogrammed and perceived as unchangeable. For example, only 21 million bitcoins will ever be issued and the last fraction of a bitcoin will be issued in approximately 2140. Additionally, the creator of Ethereum designed its mining reward to decline exponentially as more miners create blocks, and according to his calculations the supply will be just over 100 million ether…

"Cryptocurrencies and ICOs create headlines, and the pace of financial innovation in the blockchain space amazes skeptics. Yet, with all the headlines focusing on the financial applications, people may miss the digital revolution now happening with other blockchain applications. Even worse, people could be frightened about new developments with the technology as they associate blockchains with the negative headlines. Blockchain technology offers a decentralized, secure, and efficient way to store almost any form of data across multiple platforms."
Members of the House have also faced strict new rules designed to force them into disclosing their cryptocurrency investments to the public.
According to the House Ethics Committee, lawmakers, officers, and employees will have to publicly reveal all cryptocurrency investments over $1,000.
Bitcoin is currently trading at [FIAT: $7,443.84] according to Coin Market Cap at the time of this report.
Want an edge in the crypto markets? Subscribe to our free newsletter. Follow Coinivore on Facebook, at Twitter and Steemit.
---
You may also like